This site contains affiliate links. Read full disclosure here.
We aren't too old to take up hiking – are we?
On our third day at Carter Lake Campground, we decided to try the Carter Dunes Trail hike. The teenagers had already done it and insisted it wasn't too bad, only a couple mild slopes. We aren't exactly young and we're not exactly fit, but we took their glowing review to heart and began our trek. According to the forest service website, the Carter Dunes trail is approximately 1 mile each way and the difficulty level is intermediate to difficult. We had to leave the dogs back at camp because it was Snowy Plover nesting season (March 15-September 15). It is probably best, because I would've ended up carrying Chewie all the way back. I could barely get myself back!
The trail is beautifully tree-lined with shady coverage for about 60%. The tough parts, however, are not! A couple of fairly steep, sandy dunes block the path between you and the ocean beach. This didn't seem too daunting on the way there. I was able to make it to the beach with minimal difficulty. I had a slight cell phone signal as I sat down on a driftwood log to catch my breath and was inundated with missed calls and messages. If you are someone who travels dependent upon the location of cell service- I believe the trek to the beach is your only hope at Carter Lake.
Before the return hike, I happily watched for awhile as the Snowy Plovers danced through the waves, collecting their bits of ocean insects to feed on. I also found a whole seashell, which is a bit of a rarity on Oregon beaches.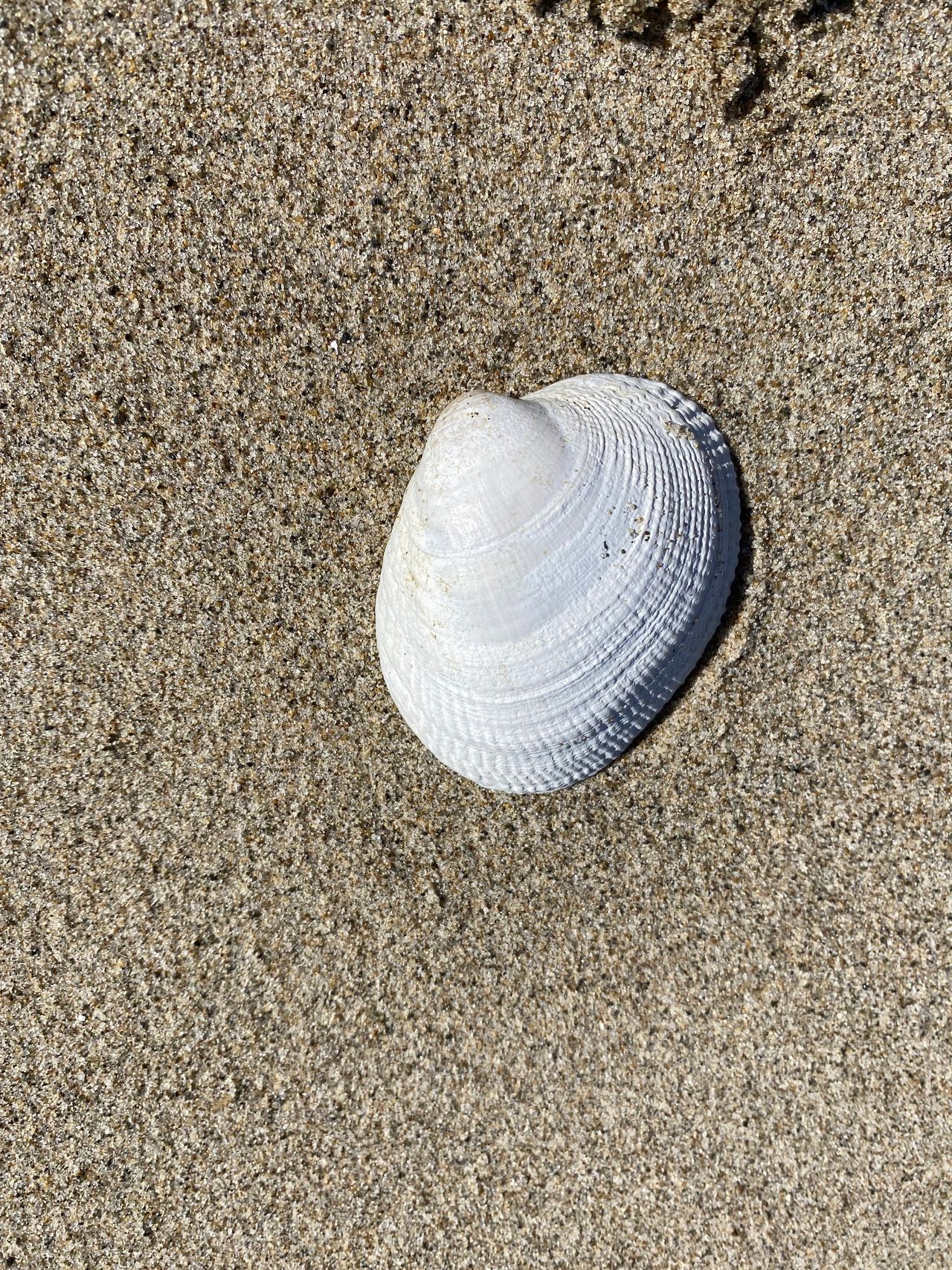 Remember, you have to go back as far as you came
As we began our return hike, I was filled with optimism. The hike to the beach wasn't all that difficult – right? Well, my optimism quickly turned to stubborn determination, as the steepest part of the trail is the trailhead on the beach side. I don't hike much (see above fitness disclaimer), but remember my mother telling me once that if it is too steep to zig-zag. After trying that for awhile, I felt like it made the climb easier, but it was twice the work, doubling the number of steps. Finally, I resorted to keeping just outside the sandy path, where the ground had some grassy growth making it more firm beneath my feet. As the final incline loomed before us, I mustered up my strength and resolve. About two-thirds of the way up, I decided that strength and resolve are less a part of my life than naps and cocktails. I decided to take a rest. As I lay in the sand, admiring the blue sky and large bird flying above, Norman pointed out that I must seem to be in some amount of peril because that large bird is a buzzard circling me! My rest was abruptly ended as I shouted (mostly joking?) to the bird "I'm still moving!" and continued on. So take heed if you are a novice hiker. The trail is a bit more difficult than a couple of healthy teenagers might lead you to believe.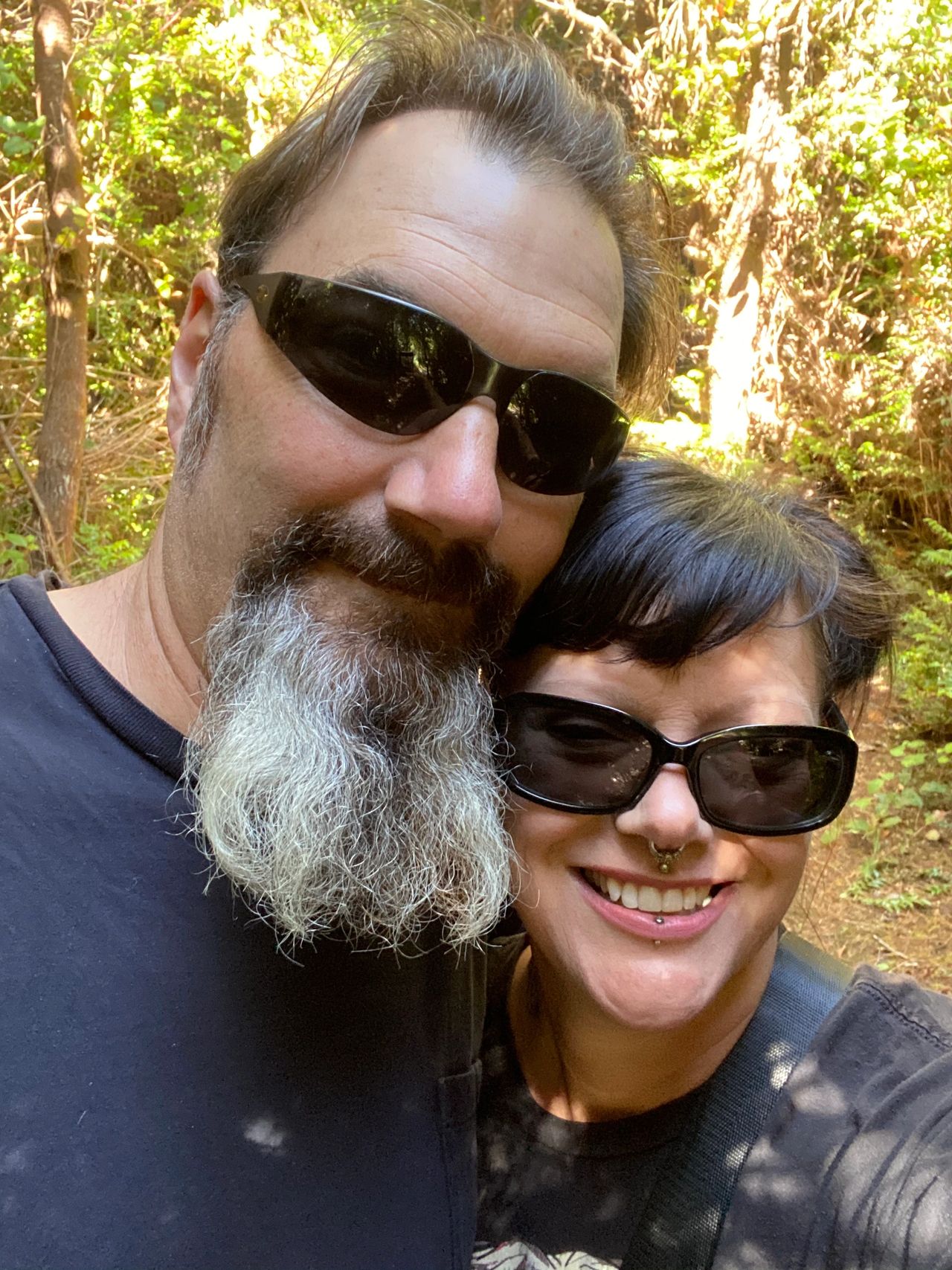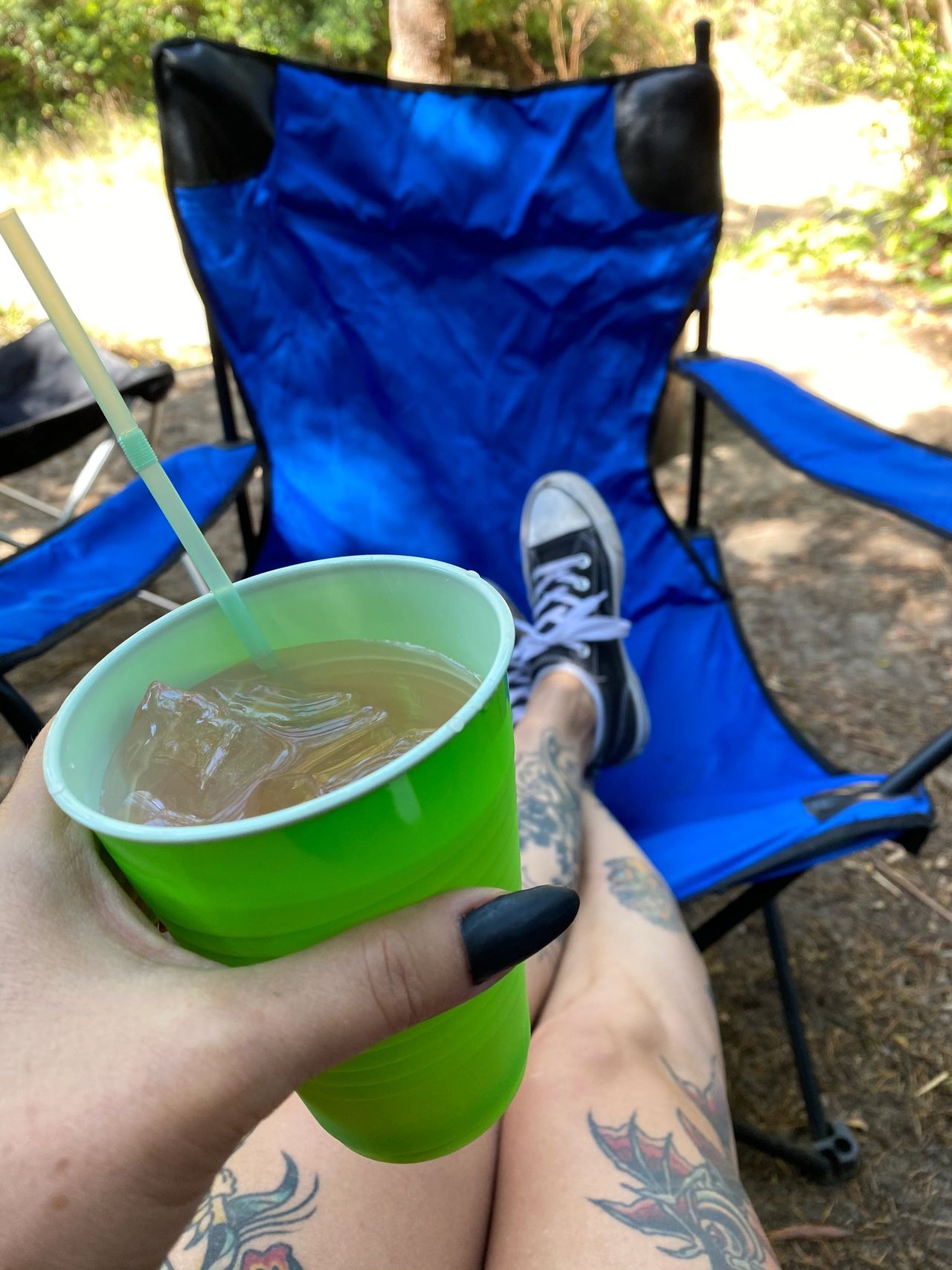 Heading Home
Once we returned to camp, it was time for the obligatory post-hike cocktail. A Salty Dog for me, and a Diet Dr. Pepper for Norman. This is also the part of the trip where Norm says "We can stay as long as you like my love" and "whatever makes you happy," while he is packing up everything but the chair I am sitting in! I know If I get up he'll pack away my chair too. Sadly, this means it's time to go. Hopefully, I can talk him into a stop in old town Florence for lunch and shopping!
Happy Glamping!