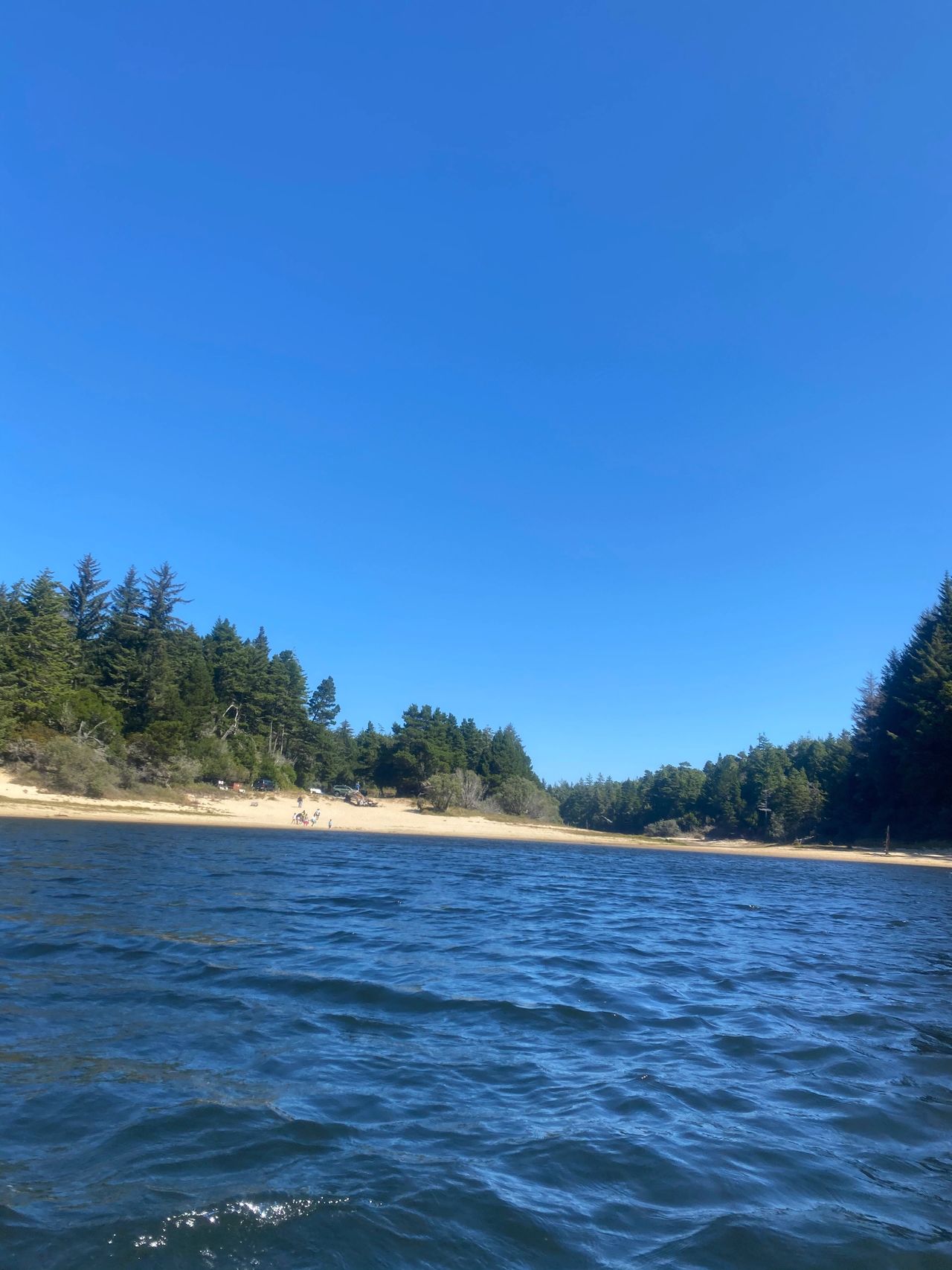 Glamping with a side of chaos
Our trips are typically a grand comedy of errors and this was no exception! From the moment we arrived at the campground to heading home, the fun came with a serving of chaos. Initially we debated a day trip to check out the campground, since we had never been there before, but we decided against it because "We're going to go and enjoy it no matter what the campground is like." We hoped for nice enough weather to get in some boating and fishing and were not disappointed. Mostly.
While the campground was lovely, our camp site was another story. Immediately upon arriving we realized the trees in our spot were so overgrown there was no way to pull our RV in. I made a trek down to the camp hosts, who were very friendly, to see if there was another spot we could move to. Sadly ,there were none available, but they were able to lend me some pruning tools to trim back the shrubbery so we could stay. Problem solved, but not before Norman gave pulling in the RV a try anyway. So, in a future maintenance post, we'll teach you everything there is to know about replacing your ceiling vent cover!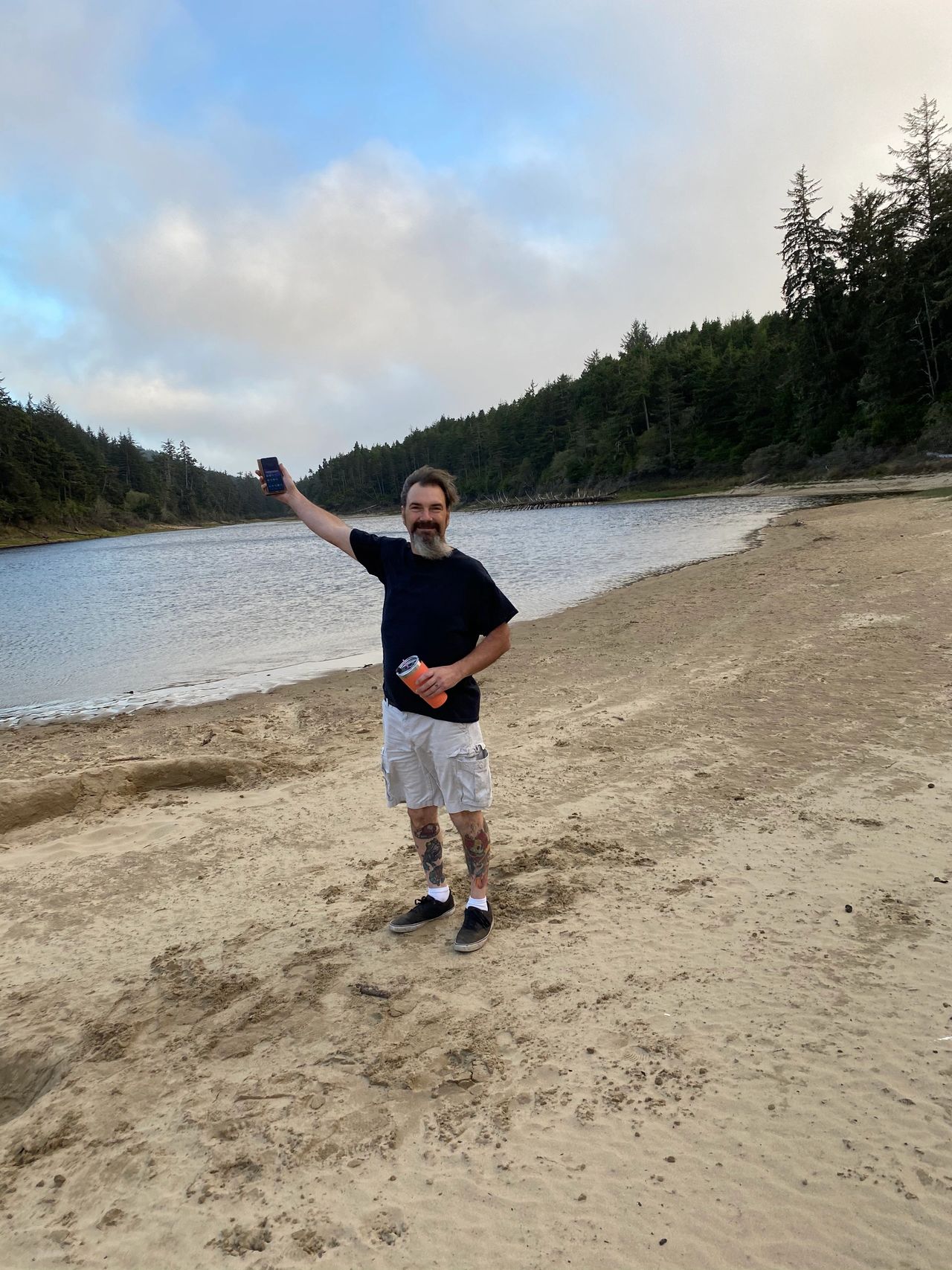 This site contains affiliate links. Read full disclosure here.
Camp Chairs and Cocktails
First order of business: camp chairs and cocktails. Every time. Once we were appropriately relaxed, we explored the campground. It was a short walk to the lake, you could see it from our campsite. The campground really is beautiful and an easily accessible lake means it will remain on our list of places to go. Many of the campsites are laid out in a way that your campfire and tent pad are not right next to your RV. I felt that was fine because it allowed for more trees between camps.
I was pretty excited to try my hand at fishing on the lake, from our inflatable boat. As I have mentioned, we are very inexperienced at fishing, but we plan to become more so. I have put together a list of helpful hints to to refer to on future boating outings.
The Slaters' five rules of boating

1. Make sure there are strong teenagers to help you carry your boat to the beach.
You would think a boat that is full of air can't be that heavy. You would be wrong. After our experience at Slide Creek Campground, Norman won't let me help carry the boat. It's probably for the best, I'll tell that story another time. Fortunately, our best travel buddies, Aaron and Kim Boals, were camped just two spots away and they happened to have two strong teenage boys with them!
2. Prepare your fishing poles first.
Once we made it out onto the lake, I promptly busied myself with taking a few pictures then rigging up our fishing lines. Unfortunately, that meant missing out on all of the joy of floating around and fishing on the lake, which brings me to the next rule.
3. DON'T GO OUT ON THE LAKE IF IT'S WINDY!
By the time I looked up from rigging the fishing poles – please educate me if I am not using the right terminology!- I didn't recognize where we were. The wind had carried us all the way to the other side of the lake in that short amount of time. And it was too windy to get back. With no hope of the wind dying down, we decided to pull the boat along the shore all the way back to the beach. By "we", I mean Norman pulled the boat. I walked along the shore shouting words of love and encouragement. And promises to never ask him to take the boat out again. We came to a point where there was no choice but for norm to get back in the boat and attempt to row against the wind around a fallen tree. Each time He was nearly past it, the wind would pick back up and blow him back again. It took four tries! We finally made it back then realized we had lost one of our boat seats to the wind!
4. Don't forget sunscreen. And your sun hat.
If you're lucky, your friends will have sunscreen you can borrow. And if you're really lucky, your wife will let you borrow her floppy sun hat. And if you're really, really lucky she loves you enough to not post photos online of you wearing it. But she might anyway.
5. Your dogs are going to be mad at you for leaving them behind. My dogs don't even like going in the boat, but they made sure we knew they were mad. Once the dogs were appeased, it was time for some relaxing board games. We settled on SORRY! – that's right, the game you played when you were a kid. What better way to have fun with your friends than playing a board game where rather than winning, the main object is to make sure they don't win?!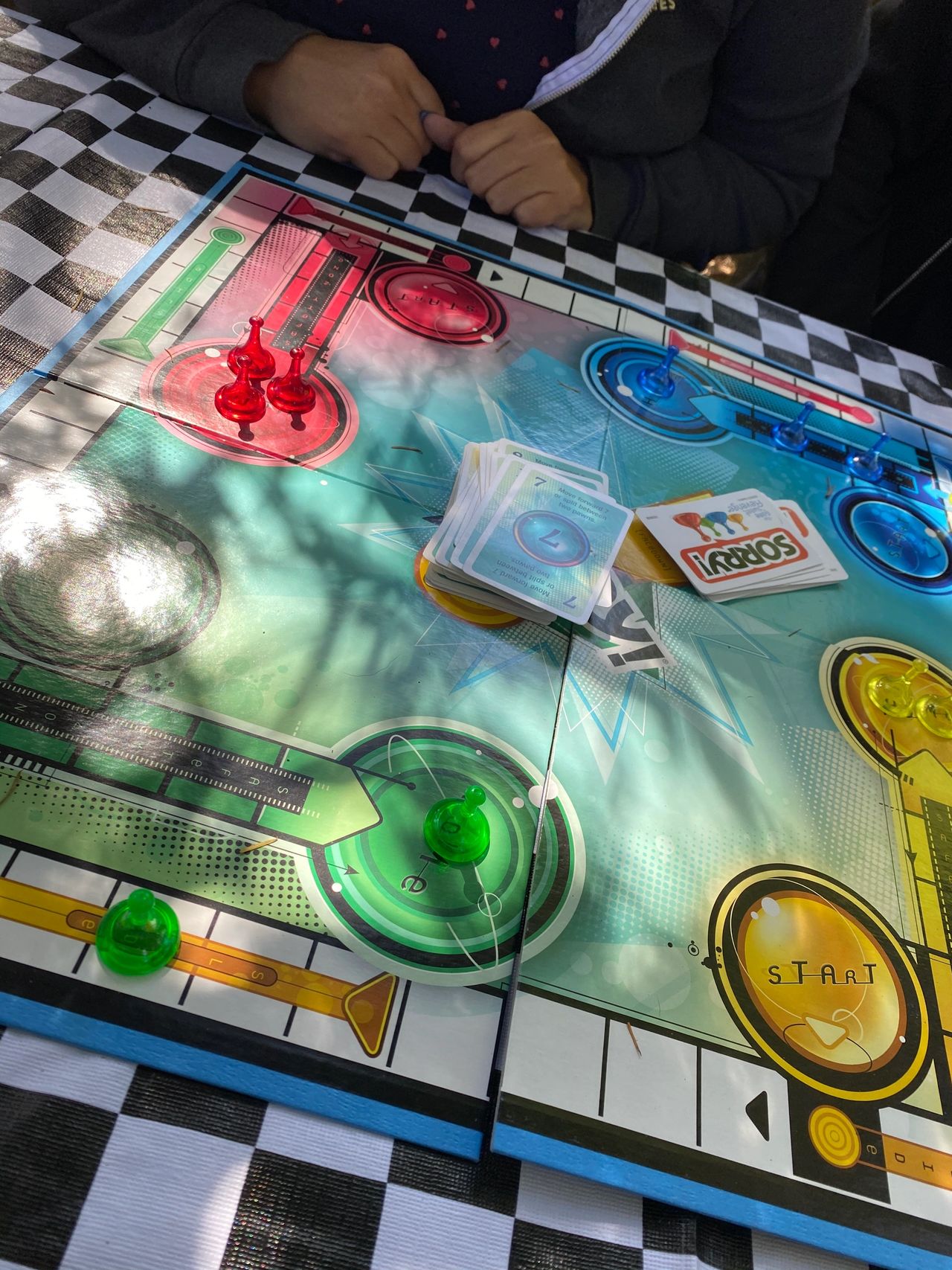 So, remember the Slater's Five Rules of Boating and have fun! To read more about our Carter Lake adventures, see my post: Hiking the Carter Dunes Trail. In the meantime, Happy Glamping!